Sunset Lantern Walk
Walk Your Land Trust Series
Sunday, Nov. 05, 2023 at 3:30pm — Drizzle or Shine
---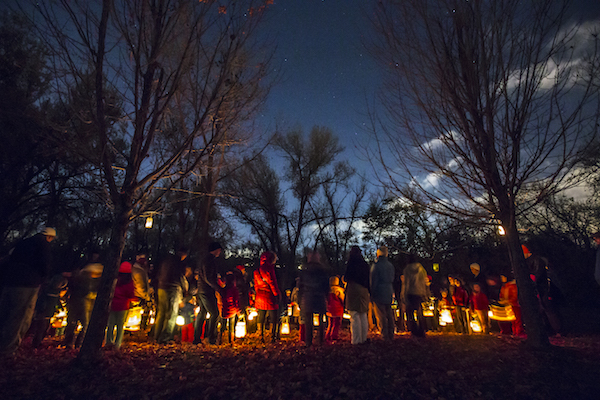 The Wilton Land Trust is a community-focused nonprofit organization that conserves land, protects biodiversity, enhances ecosystems, and builds community. In participation of the Land Trusts of Lower Fairfield County, we are participating in the Walk Your Land Trust Series and hosting a lantern walk on WLT's Eugenia Slaughter Native Wildflower Meadow.
Sunset Lantern Walk:

Sunday, Nov. 05 (sunset @ 4:40 pm)
3:30 pm - meet up
4:00 pm - departure
Drizzle or Shine
Raindate Nov. 12
Parking:
The hike starts and ends at the Eugenia Slaughter Pond, located toward the corner of Piper's and Nod Hill Road, Wilton, CT.
The Nick Parisot Memorial Trail:
The Nick Parisot Memorial Trail delicately meanders through existing open spaces in north Wilton. The trail reinforces community connections, offers visitors sanctuary and a respite from their busy lives, and is a living monument to remind its travelers of Nick Parisot.
*No dogs*